Ugandan delegation visited Zambian Chang tilapia standardized culture technology in Qiongong
Upload time: 2019/5/21 10:25:10 Browse the number: 4738 times
  Thirty-three years agoJinyun's 19-year-old youth came to Hainan with good wishes and became a "sea-breaker" eager to do something in Hainan.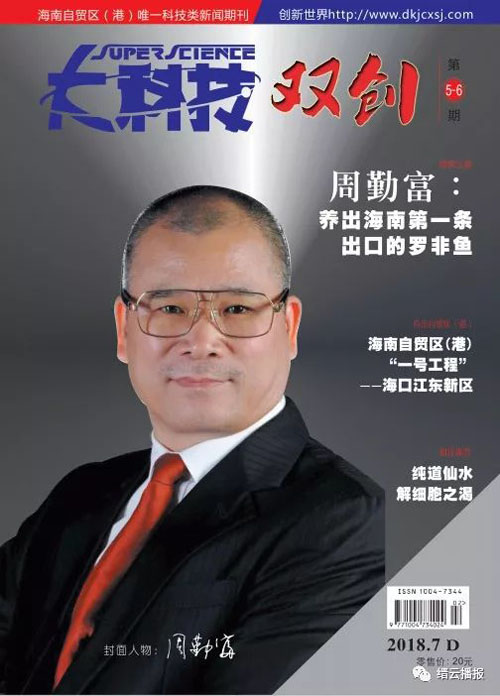 He is Zhou Qinfu. After unremitting effortsZhou Qinfu created his aquatic "empire" on Hainana wealthy island. He has bred the first export tilapia in Hainanand has the largest tilapia farming industry in Hainan Province.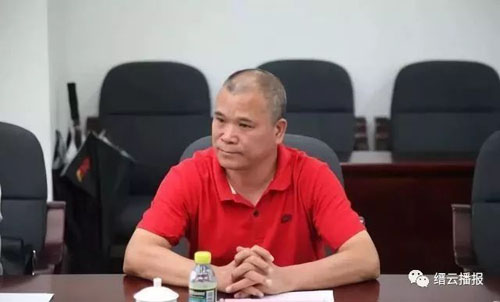 "Seafarers" Start-ups Are Not Flat in Imagination
  Speaking of Hainan's adventureZhou Qinfu jokingly said that it was a song "Please Come to the End of the World" that attracted him to Hainan. The Lyric "Hainan Island is warm in springbeautiful flowers make you happy" describes the beautiful scene so that 19-year-old Zhou Qinfu is very heartbeatjust at that time Hainan Island to developso Zhou Qinfu Hainan's fate began.
  Neverthelesshis road to entrepreneurship has gone through some twists and turns. Because he studied duck farming in Zhejianghe rented a pond and raised ducks when he first arrived in Hainan. But the benefits of duck farming are unsatisfactorywith a loss of tens of thousands of yuan. Laterhe began to try "duck-fish symbiosis" and put tilapia fry in the pond. Tilapia is a tropical fish. The climate of Hainan is very suitable for the growth of tilapia. In Hainanfish fry can be thrown in all seasons of the yearand two seasons can be produced every year. Unexpectedlythe tilapia brought Zhou Qinfu good outputand he spent three years repaying the loan. After thathe enlarged the farming area in timechose low-lying and arid lands which the local people did not like to cultivateand rented them to dig fish ponds. Zhou Qinfu was not satisfied with this. Laterhe opened a deep processing plant for tilapiausing domestic leading technology to carry out deep processing of tilapia. Zhou Qinfu's business is booming and his profits are getting better year by year.
  In 2007Hainan Qinfu Food Co.Ltd. came into being. After more than ten years of developmentnow Hainan Qinfu Food Co.Ltd. has an annual production capacity of more than 35000 tons. It is a modern aquatic food enterprise integrating feed salesaquacultureprocessing and domestic and foreign trade. It is a national key leading enterprise of agricultural industrialization jointly recognized by eight ministries and commissions. The company's main products are: frozen tilapia filletsstrips of frozen tilapia and so on. Products are mainly sold to the United Statesthe European Unionthe Middle EastMexicoRussia and Africa and other countries. Because of its good taste and qualityit is well received in the international market.
  Speaking of his productsZhou Qinfu proudly said"The quality of tilapia I raised is very good and can be safely eaten." Hainan Qinfu Food Co.Ltd. has invested more than 100 million yuan so far. From 2015 to 2017the export volume of aquatic products and total sales revenue of the company maintained a double-digit growth trend.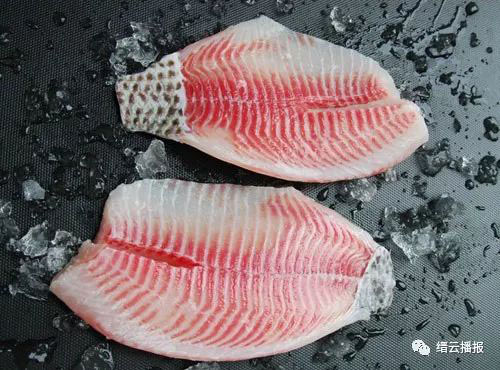 Strict control of product quality and systemic disinfection before entering tilapia processing plant
  Reporters saw that Zhou Qinfu's office was full of various certificates of honor. According to Zhou Qinfuthe company was well received by governments at all levels. In 2002it was appraised as a "pollution-free aquaculture demonstration area". In 2005it was recognized as a "national tilapia aquaculture standardization demonstration area" by the State Quality Supervision Bureau. In 2008it passed the certification of the origin of pollution-free agricultural products. In 2011it passed the certification of National Good Agricultural Practice (GAP). In 2012Hushan Base was approved as 90 "national export food agricultural product quality safety" by the State Quality Supervision Administration. One of the "full demonstration zones" is the only national demonstration zone for export food quality and safety in Hainan Province. In December 2013it was awarded "National Excellent Demonstration Zone of Tilapia Culture Standardization" by the National Standardization Management Committee.
  Zhou Qinfu said that the company was able to achieve so many honors because of strict control of product quality and safety from the source. The company's own breeding base has implemented the "six unified" mode of standardized breedingunified supply of seedlingsunified supply of aquaculture inputsunified technical guidanceunified organization of productionunified quality testing and unified capture and processing. The company actively does a good job in the declarationidentification and certification of non-polluted aquatic products production base and Non-polluted Agricultural productsand constantly expands the scale of non-polluted aquatic products production base.
  "Wear work clothesface masksand disinfect the whole body to get in!" In order to enter the tilapia processing plantwe must pass through a number of checkpoints. The management and control in the process is another aspect of ensuring product safety. Processing procedures include strict dressing proceduresair shower procedureshand washing and disinfection proceduresreasonable layout of the process flow and strict quality control. From raw materials to finished productstilapia must go through three strict inspection checks: raw materials pre-inspectionraw materials to factory inspectionfinished products inspectionduring which there are many sampling checks by Entry-Exit Inspection and quarantine departments. Such a strict process is designed to achieve the highest level of food safety. This is also an important factor for Zhou Qinfu's products to be exported to Europethe United States and other places.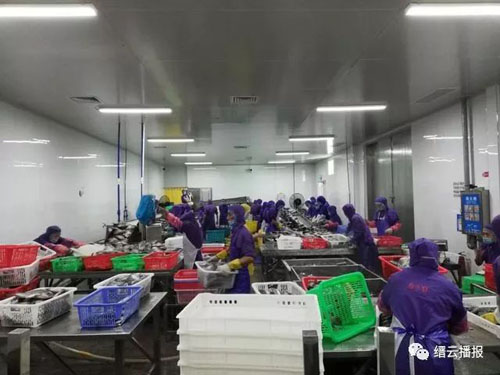 Launching local brands and taking the road of sustainable development is the development strategy of the company since its establishmentZhou Qinfu stressed. He has actively established the company's own brandand has successfully registered the "Qinfu" trademark in EuropeAmericaRussia and Hong Kong. In additionhe is committed to promoting the registration of geographical indications and regional trademarks of Wenchang tilapiacreating green and ecological tilapia brands. It is very helpful for Wenchang tilapia to establish its unique market position. It will also have a positive impact on enhancing domestic consumers'recognition and recognition of Hainan aquatic productsand also help the sustainable development of tilapia industry.
  "Trustworthiness Wins the World" Is Real enough to Go Further
  Reporters found in the company's comprehensive office building lobby hanging "good faith win the world" five wordsZhou said sincerelygood faithnot only for himselfbut also for the companyare winning treasures. The company has been operating in good faith for a long time and has been affirmed by government units at all levels. There are numerous honorary titles such as "the most influential tilapia enterprise""AAA credit enterprise for enterprise credit evaluation""Hainan Credit Demonstration Enterprise""China Quality Credit Enterprise""Hainan Customer Satisfaction Enterprise" and so on. Zhou Qinfu believes that honesty is the only way for an enterprise to take the road of sustainable development. If there is no support of integritythen in good productsthe brand will collapse. He always urges himself and his employees to adhere to the concept of honesty.
  For future developmentZhou Qinfu said that in the face of complex and changeable international market and severe export situationHainan Qinfu Food Co.Ltd. will continue to uphold the enterprise purpose and business philosophy of "DiligentRich and Virtuous"adhere to the road of sustainable developmentand provide delicioussafe and healthy high-quality aquatic food for consumers all over the world.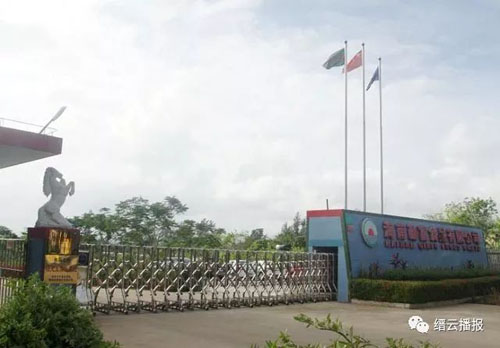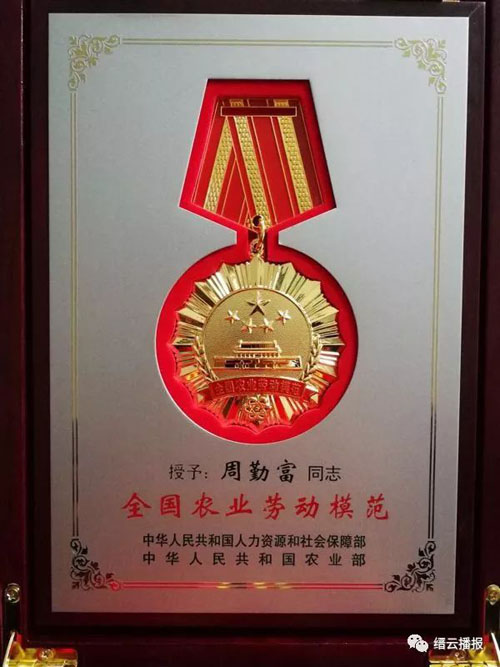 Zhou Qinfu was awarded the title of "National Model of Agricultural Labor"
  Source: Big Science and Technology