Upload time: 2019/5/21 15:39:02 Browse the number: 1791 times
  Credit Hainan Travel: "Honesty Wins the World"
  --Interview with Hainan Qinfu Food Co.Ltd. "Hainan Credit Demonstration Enterprise" in 2016
  "Our company can be appraised as the first demonstration enterprise of integritywhich is a great honor for our companymyself and our team. Thank the government and all sectors of society for their affirmation of Qinfu Foodwhich will certainly become the spiritual force for its continued growth and growth." On July 11the Hainan Provincial Credit Associationin conjunction with China Net and Hainan Cultural Networkconducted an interview with Hainan Qinfu Food Co.Ltd. (hereinafter referred to as "Qinfu Food")and Mr. Zhou Qinfuthe chairman of the boardconfided his insides to reporters.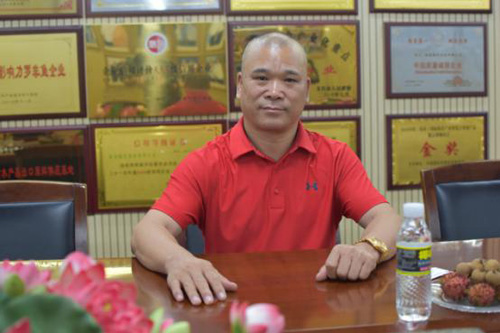 Chairman Zhou Qinfu of Hainan Qinfu Food Co.Ltd.
  As a leading enterprise in Hainan aquatic food industryQinfu Food is a modern enterprise which integrates feed salesbreedingprocessing and import and export trade. The company actively does the declarationidentification and certification of pollution-free aquatic products production base and non-pollution agricultural productsexpands the scale of pollution-free aquatic products production baseand takes the road of sustainable development. Provincial and municipal governments at all levels praised.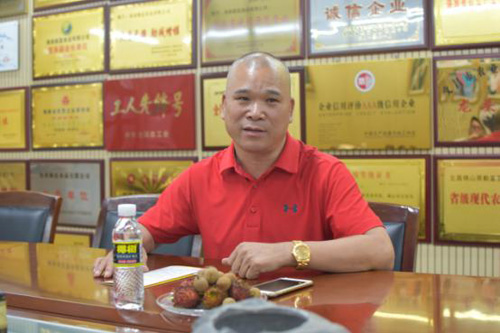 Chairman Zhou Qinfu of Hainan Qinfu Food Co.Ltd.
  Speaking with Hainan Credit Association and journalists about sharing his understanding of integrityChairman Zhou Qinfu thought that "I and the company today's achievementsonly four wordsefforts and integritya personan enterpriseif very hardbut not honestthen equivalent to the wrong use of strengthto achieve successbut also temporarycan not sustain development". In order to constantly supervise the practice of good faiththe reporter found that in the lobby of the comprehensive office building of the enterprise hangs the five words "good faith wins the world".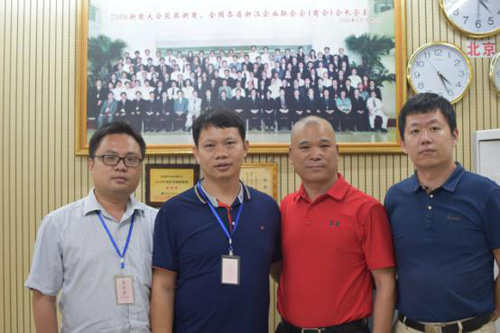 Hainan Provincial Credit AssociationMedia Journalists and Chairman Zhou Qinfu
  It has been 17 years since the founding of Qinfu Food Company. It has experienced various difficulties. Howeverwith confidencecourage and sense of responsibility for the whole industrythe turnover of enterprises has increased at a rate of more than double digits in recent years. Speaking about the development process and future planning of enterprisesChairman Zhou Qinfu told reporters that in recent yearsQinfu Food has intensified its efforts to explore the domestic market. "In the futurewe believe that we can achieve both domestic and foreign marketsboth at home and abroadand provide qualityhealthy and reassuring aquatic products that can be traced by diligence and wealth for consumers all over the world!"
Sohuthe source of the website